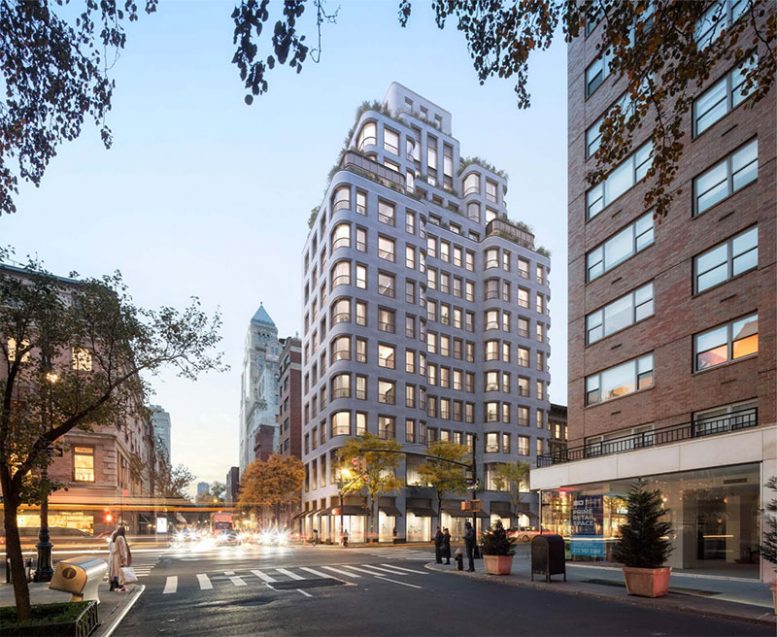 760 Madison Avenue
-
New York, NY
Architect: CookFox Area: 97,000 Sq.Ft. Completion Date:
Architect – CookFox
Developer – SL Green
Size – 97,000 square-feet
Located at 760 Madison Avenue on the corner of East 65th Street, the new development will rise 12 stories. The Armani boutique will occupy the lower levels of the structure with 19 residences positioned above. Alterations pertain exclusively to the exterior massing and materials of the building's façade and are inspired by existing historic properties in the surrounding Upper East Side neighborhood.
Founded on rock, the foundation system will be comprised of spread footings for columns and a mat foundation at the core; all sub-terranean construction will be encapsulated in a water-tight "bath-tub" and secant walls will be furnished to handle support of excavation, while also maintaining stability for existing structures located on adjunct lot lines.
The superstructure will be comprised of a cast-in-place concrete frame. Cast-in-place concrete flat slabs will structure and floor; the slabs will be supported by concrete columns and shear walls, which will also provide lateral stability for the structure. Transfer slabs will be required throughout to accomplish the numerous set-backs, which give the structure it's iconic "wedding cake" style architecture.