Lincoln Center, New York, NY
Vivian Beaumont Theater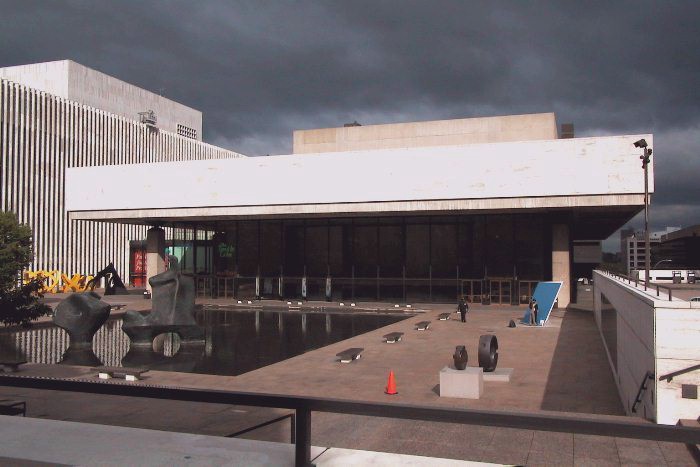 The Vivian-Beaumont Theater was originally designed in 1962 by noted architect Eero Saarinen for Lincoln Center for the Performing Arts. After 30 years of use, however, the turntable and elevating platform within the theater's stage had become essentially inoperable. To remedy this problem, Severud Associates developed a modular system of interchangeable floor panels that could be reconfigured with conventional tools and without lifting equipment.
Later, at the turn of the 21st century, Severud Associates also engineered a more comprehensive renovation of the Beaumont's facilities. The main stage was converted from a proscenium to a thrust configuration and, accordingly, the seating, lighting grid, and catwalks were reconstructed in a semi-circular arrangement. Additional framing split the lobby into two levels and created intimate gathering and banquet spaces. New accessibility improvements and below-grade audience lounges rounded out the renovations.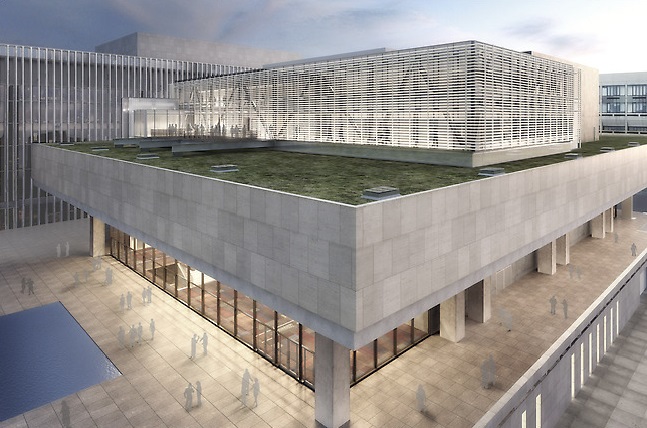 LCT3 – Clair Tow Theater Addition
Lincoln Center Theater's newest production company, LCT3, occupies a translucent glass box that appears to hover over the massive concrete roof of the Vivian Beaumont Theater. Severud Associates engineered a structural system that uses only four of the Beaumont's existing columns to support the addition so that famed architect Eero Saarinen's original 1962 minimalist design could be maintained. This approach also avoided the need to reinforce the existing roof framing, which has very little reserve capacity.
Two-story steel trusses span the 175 feet between the columns, which are located at the north and south perimeter only. Transverse trusses, spanning 75 feet and cantilevering 15 feet, provide width beyond the existing column spacing and lateral rigidity. A precise accounting of new and existing loads minimized the change in load to the four columns. In addition, a program of non-destructive testing of the existing concrete established strengths that were higher than used in the original design. As a result, reinforcement of the existing columns was not needed. An independent, steel-framed elevator core pierces the existing theater and extends to bedrock.
David H Koch Theater (formerly NY State Theater)
Info pending