Madison Square Garden, New York, NY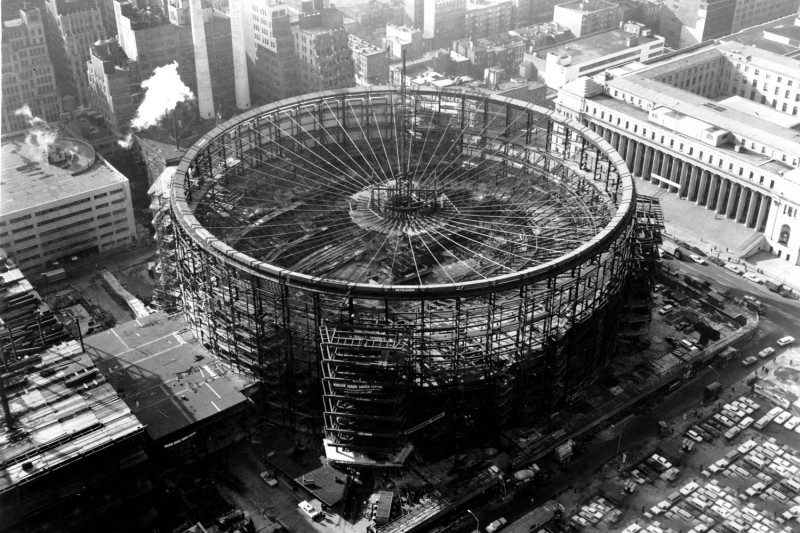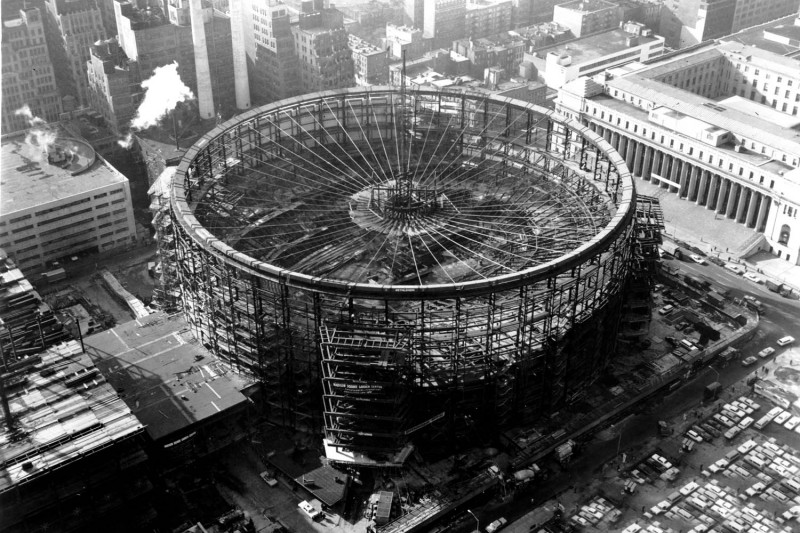 Since moving to its current location in 1968, "The World's Most Famous Arena" has been home to the New York Knicks and Rangers and has hosted concerts for countless popular celebrities. Built on the site of the original Penn Station over railroad tracks that remained active during construction, the Garden is supported by existing columns that were reinforced for additional load as well as new columns that were carefully located between the tracks below. Severud Associates' structural design of the Garden incorporates other complex features that include the 150-foot high, 404-foot diameter roof. Forty-eight cables radiate from a center tension connector to an exterior compression ring and support the largest tension roof of its kind. This ingenious design eliminates the need for interior supports—allowing clear views from every seat—while the mechanical plant that sits atop the roof acts as a mass damper, resisting wind uplift and attenuating vibrations.
Madison Square Garden V – The Transformation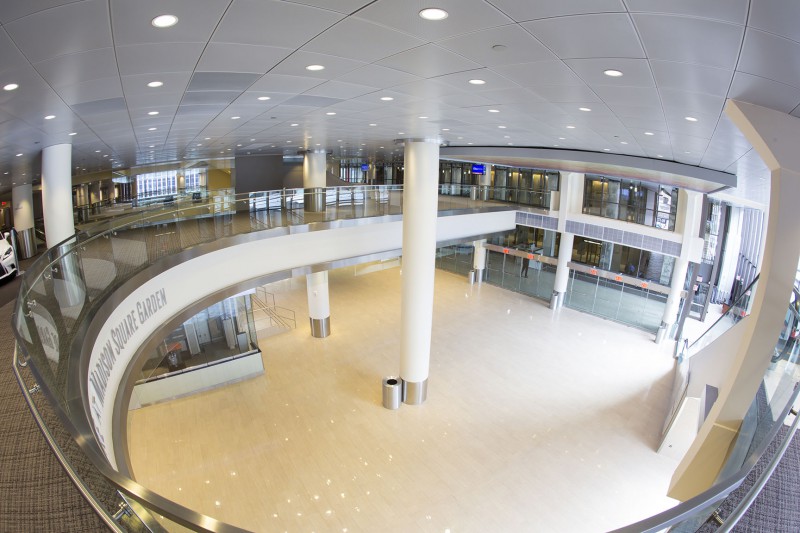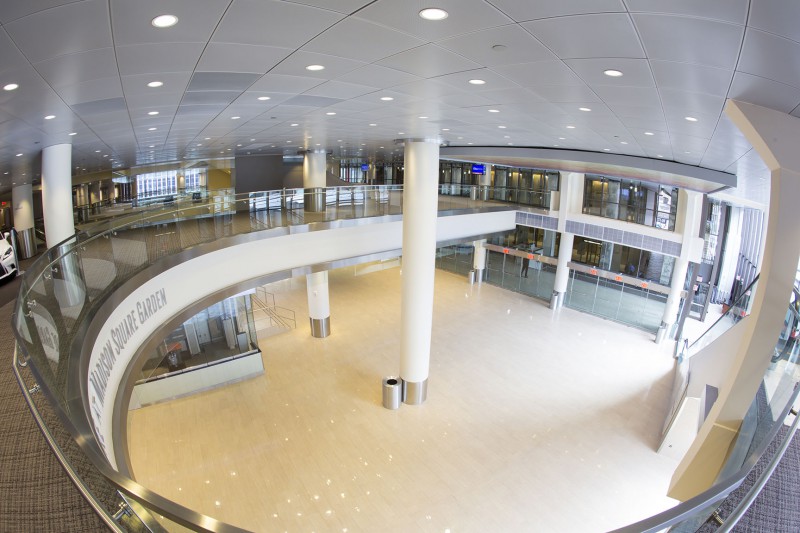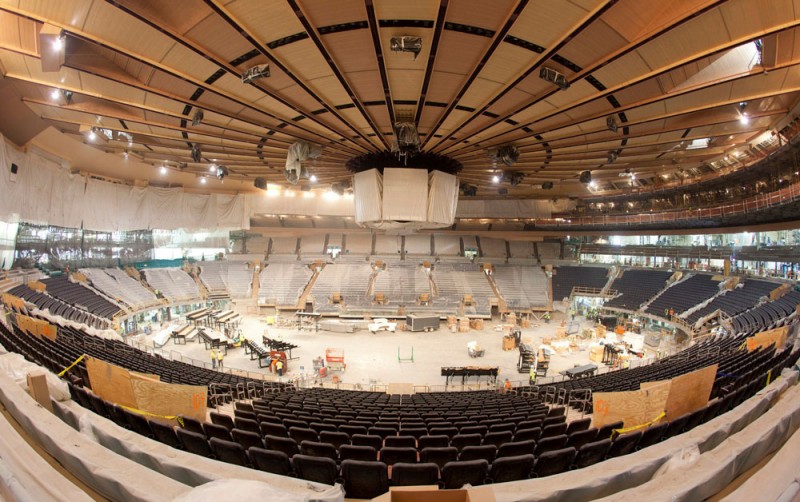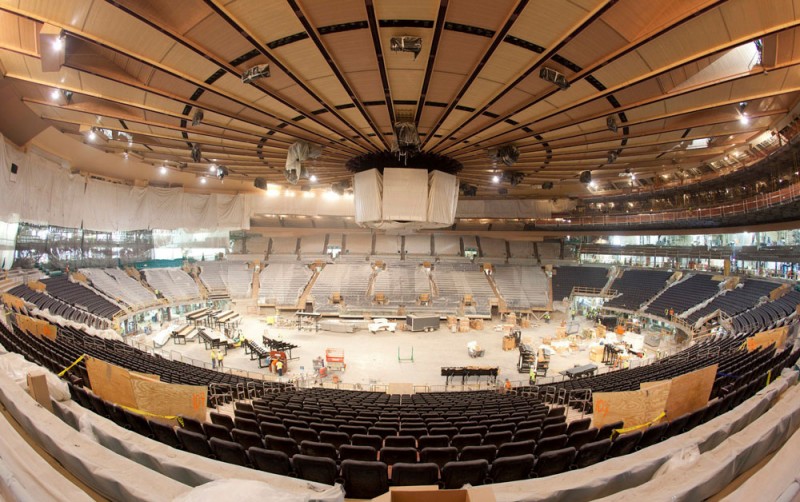 Retaining the Garden's historic circular exterior, Severud Associates engineered a complete reconstruction of the arena seating, concession, and support facilities. Close collaboration with the owner, design team, construction manager, and contractors allowed structural work to proceed around the clock without disrupting the famous venue's strict schedule of professional basketball and hockey games, concerts, and other major events. The venue only went dark during the summer off-seasons.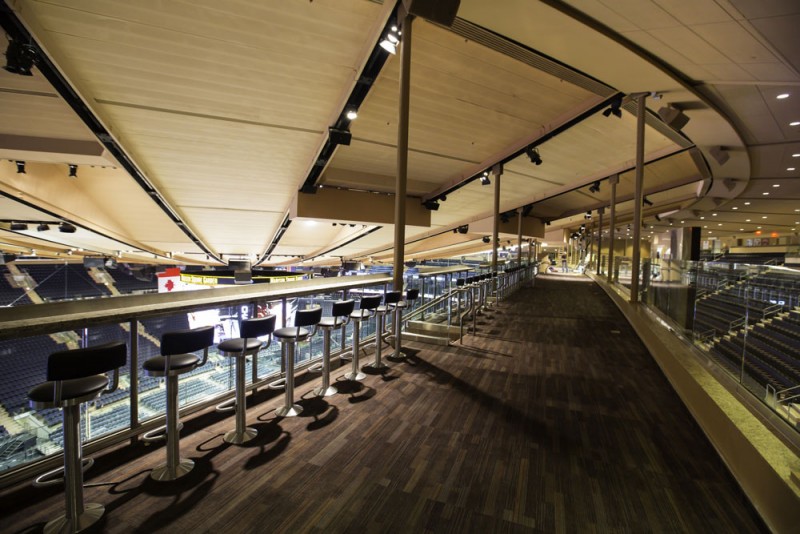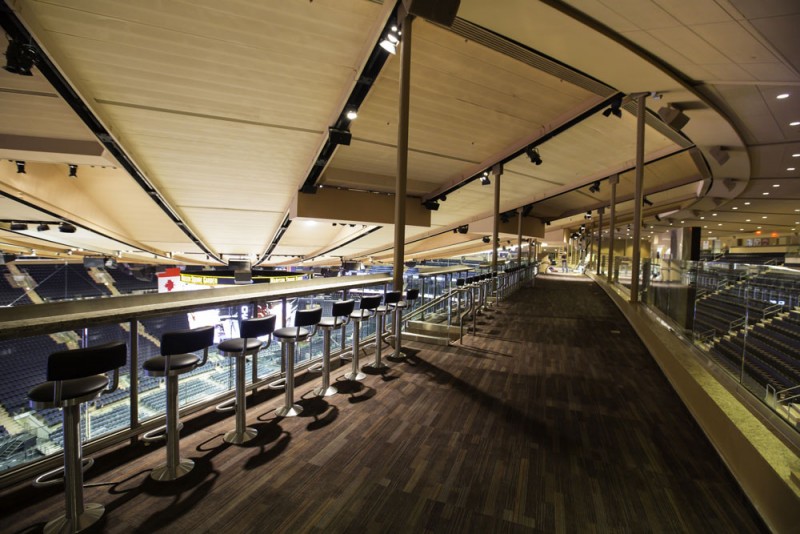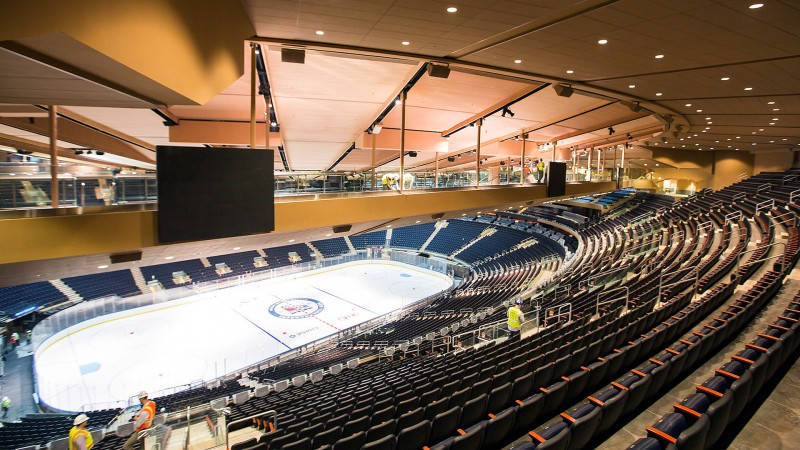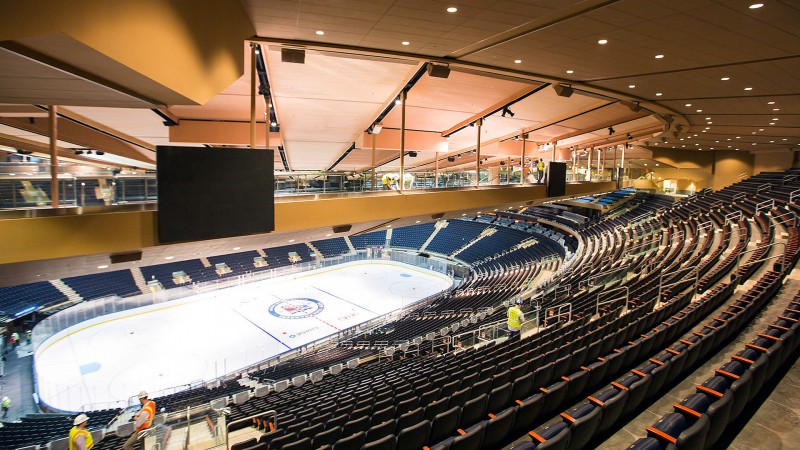 Structural modifications included raising the north and south roof levels; demolishing and rebuilding the upper seating; inserting new luxury suites between the upper and lower seating bowls; expanding the Seventh Avenue entrance; adding three levels for new concessions concourses; designing new courtside luxury suites; and creating two dramatic, 280-foot-long sky bridges hung from the cable roof. Security enhancements and seismic retrofitting of the original 1960s structure were also a part of the work.