Ronald Reagan Building and International Trade Center (W & P), Washington, DC
As the second-largest federal building after the Pentagon, the Ronald Reagan Building occupies what had been a parking lot and the last undeveloped site in the historical Federal Triangle in Washington, D.C. Although its exterior was designed to match the neoclassical style of neighboring buildings built in the 1920s and 1930s, the interior of the massive structure was given a contemporary layout in order to house several trade related federal agencies and private organizations.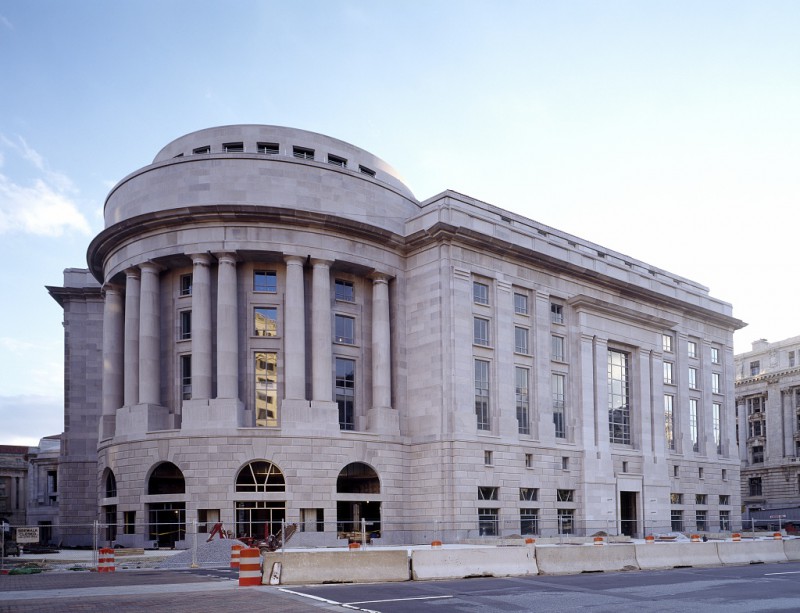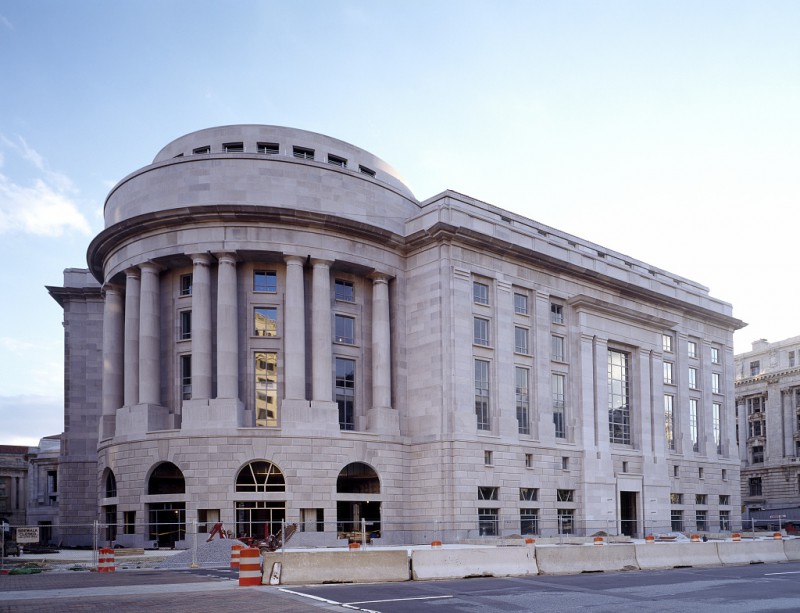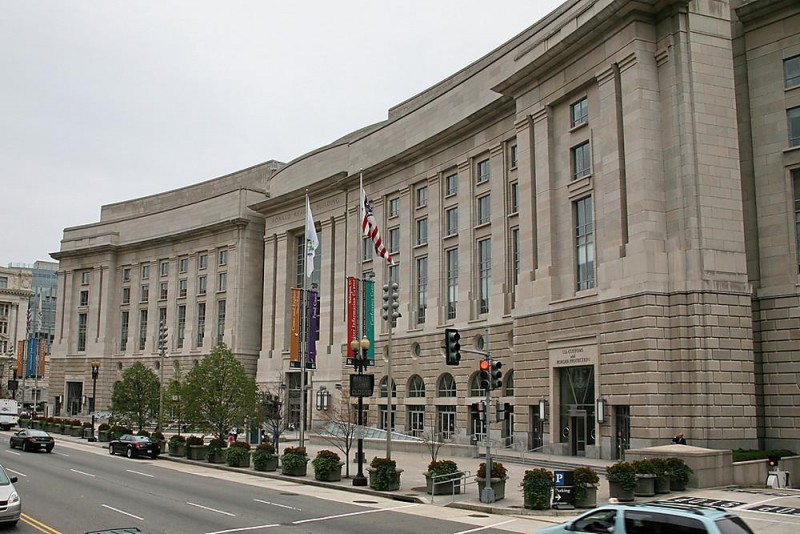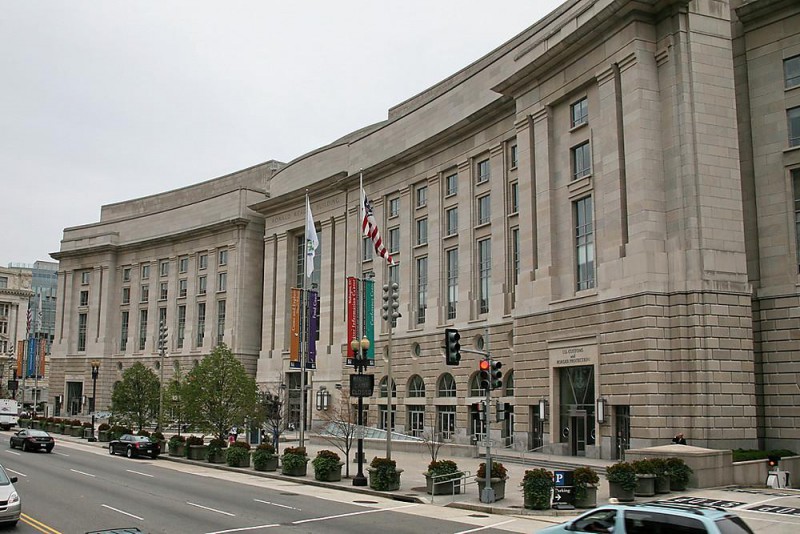 Using a series of A-frame column transfers, Weiskopf & Pickworth—since 2002, a part of Severud Associates—created exhibition halls with a 30 ft. by 60 ft. column spacing below the typical 30 ft. by 30 ft. layout of the office floors above. The A-frames, each consisting of a pair of sloped columns tied at their bases by a five-foot-deep beam to resolve induced lateral loads, minimize the impact on transfer floors. By comparison, traditional transfer girders elsewhere in the building are as deep as 14 feet. Although the building is predominately framed in concrete, the glazed roof of the central atrium is supported by steel beams curved into half-circles.