Seagram Building (375 Park Avenue), New York, NY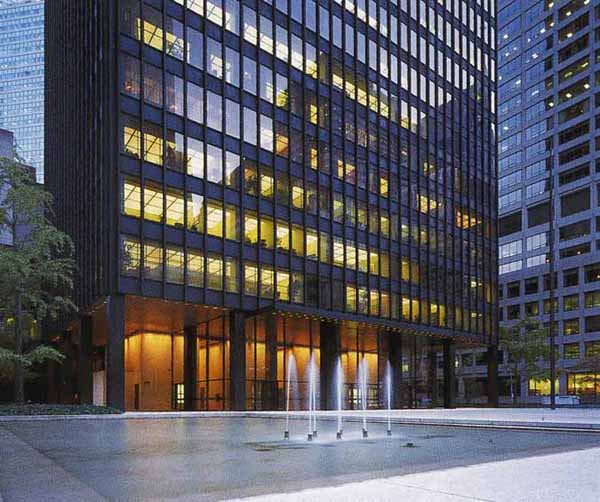 Working with acclaimed architects Ludwig Mies van der Rohe and Philip Johnson— whose designs helped define the International Style—Severud Associates developed structural systems for the iconic Seagram Building that together became a prototype for high-rise buildings around the world. Innovative structural engineering approaches that include the use of high-strength bolted connections throughout and the combination of composite steel and concrete braced frames in the building's core together with distributed moment resisting frames have become the standard in high-rise construction.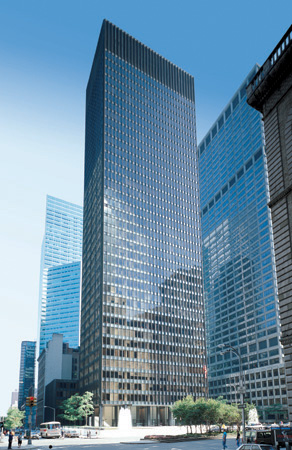 In addition, the Seagram Building was one of the first tall buildings to use a vertical truss bracing system. Embracing this verticality, the architects set the entire building back from the site's property lines, surrounding it with a public plaza, so that a perfectly rectangular shape could be achieved. The resulting monolithic form is clad in a bronze and glass curtain wall that expresses the underlying structural frame.